The benefits of working in digital marketing
7 min read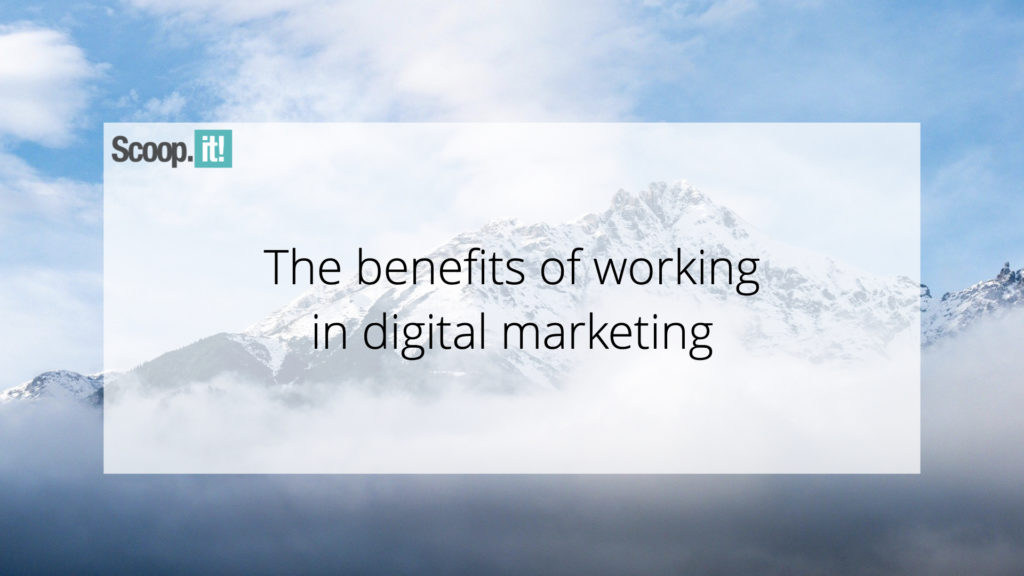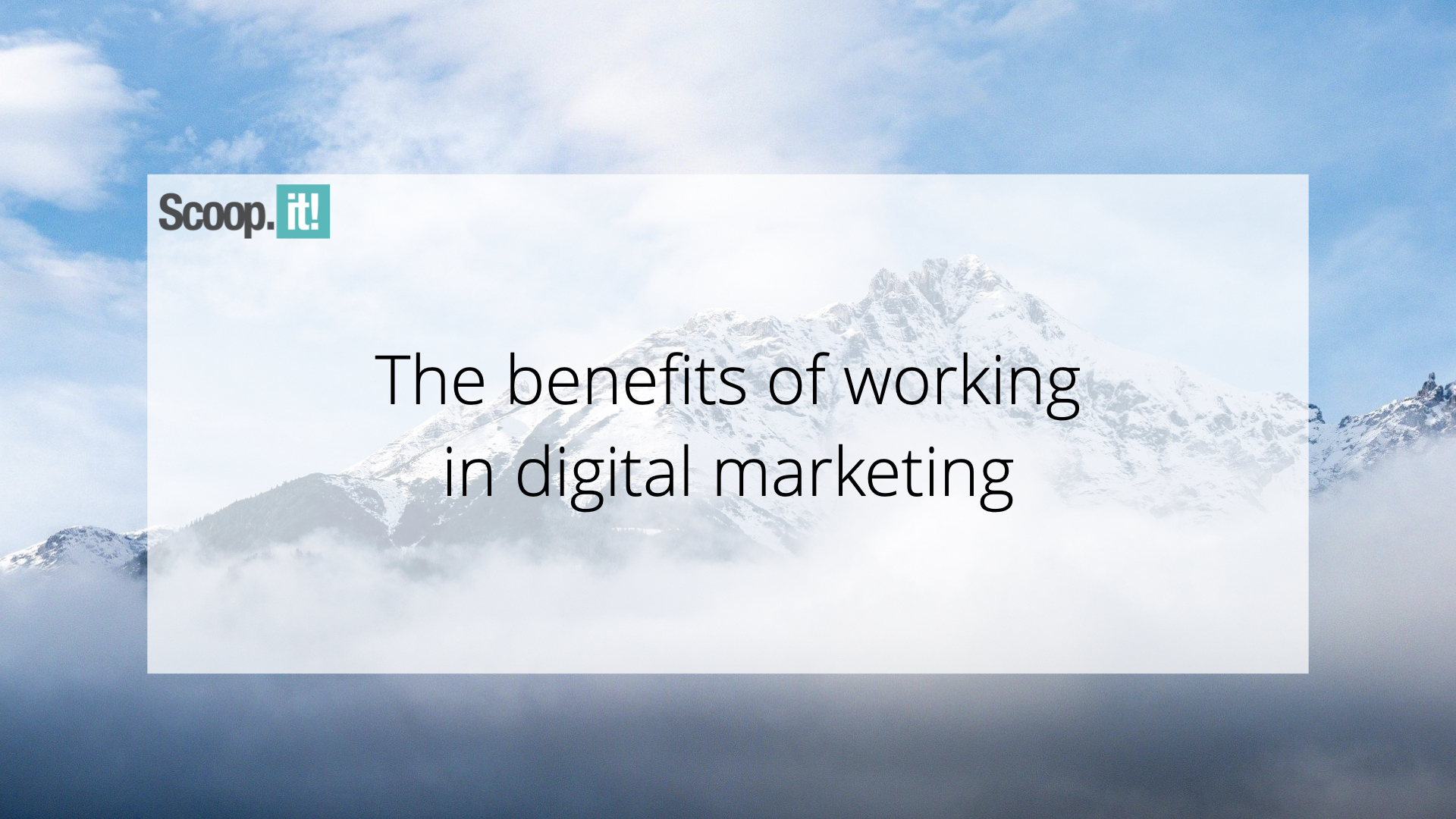 Digital marketing is a broad and ever-growing industry. 
Nowadays, even the smallest tasks are done through the internet.
Screens of all sizes have become a key part of our day-to-day lives.
Businesses are adapting to this, and digital marketing jobs are everywhere. Different skills are now prioritised, including content writing and content curation.
As a result, digital marketers are in demand. It is one of the best industries to pursue if you're looking for a graduate job! 
In this blogpost, we outline the key benefits of working in digital marketing!
What are the career options in digital marketing?

Digital marketing is one of the fastest-growing industries in the world. 
It is all about building brand awareness and customer engagement through the digital world. There are many different ways of doing this, and, therefore, many different roles that make up the industry.
Some of these include:
Content curation
Web Analyst
Graphic Designer
Social Media Manager
PPC Specialist 
Email Marketer
It is a particularly fruitful industry for graduates to explore, as there is an abundance of graduate digital marketing jobs out there. It is also a great way to pick up a range of transferable skills, and is therefore a perfect place to start a career.
But among all of the design and data-related roles, one fact remains the same: content is king. The creation and curation of content is at the heart of how customers will eventually engage with a business.
Why work in content curation?
Small or large, all companies should care about content curation. It is a great way for a company to establish itself as a thought leader in an industry, and to demonstrate to its audience that its insight is unmatched. 
Similar things can be achieved with content creation, but this tends to be a far more taxing process. Creating original content is of course important, but it can cost considerable amounts of time and money. Content curation is a different route around this, and a clever way to complement social media and blog posting. There are many reasons why it's a great way career option for graduates:
Demonstrates consistency
The nature of the role demands an ability to stay ahead of the curve with industry trends and information. If an employer sees 'Content Curation' in or throughout your graduate CV, they'll know that you've got your finger on the pulse, and that you're prepared to deliver results at a consistent rate. 
Space for autonomy and responsibility
The importance of independence in a job role cannot be underestimated. When you're early in your career, it's crucial to be well-managed but also given room to learn and grow on your own. The great thing about content curation is that it to some extent relies on you developing your own process and your own style.  
This is especially true of smaller companies and startups. Perhaps unsurprisingly, there is also a link between startups/SMEs and graduates: research often suggests that the majority of graduates would prefer to work in these smaller companies. Although not without fault, they tend to lend themselves to more independent working and quicker progression. A content curation role at a startup would be paramount to the operations of the company, as you'd find yourself helping to formulate the brand of a company in its infancy. 
Develops shrewd + critical thinking 
Content curation is also a great way to nurture your critical thinking skills. To work with a huge array of content, having to sift through it and select the appropriate material, requires a quite specific sort of brainpower. It helps you get into the mind of the consumer, and really learn how to market in ways that adds value to an audience's online experience. This is an invaluable skill, whether you're working for a big global brand or working at a startup.
Keeps you inquisitive
It is always a great benefit to have a job that keeps you constantly learning as you work, especially when you're early into your career! Helping your company become a Thought Leader in their industry means that you, as a content curator, have to be constantly thinking of new ways to think about your industry, and new ways to engage with third-party content!
Why work in digital marketing?
As a graduate or somebody who is early into their career, digital marketing really is a great option.
It is not only a fast-paced environment, but also a place where you can meet dynamic and innovative individuals. The nature of the role demands a willingness and ability to push companies forward, and therefore demands a particularly forward-thinking type of person to fulfil the role. 
These are great environments to find yourself in early on in your career. It is an industry that encourages you to find your confidence and own professional voice quite quickly, due to the constant creative demands. By extension, it is a role where young individuals are often preferred in the hiring process. Fresh graduates offer new and interesting perspectives on old problems, and can often be the spark of inspiration that helps a business advance its marketing in exciting ways. 
So, as a result, there are entry level marketing jobs everywhere, and ample opportunities to find a way into the industry. It's not always easy, because with the large demand comes a large supply of eager twenty-somethings all looking for their perfect digital marketing role.
It is also an industry that is paving the way for the future. It prioritises the content-related facets that are at the centre of every company's business plan, like content curation. 
Here are some of the top reasons that young jobseekers should pursue a career in digital marketing:
Get to learn about industries and companies in depth via content curation
Digital marketing careers give you the chance to stay constantly informed while at work. Much of digital marketing involves research and content curation, which foregrounds learning as a necessary part of your daily routine. 
When starting your professional life, being required to constantly browse the internet for interesting stories and information is an invaluable use of your time. It quite quickly helps you get a grasp on a range of businesses, industries, and the general trends of the working world. It is formative life knowledge funnelled through a creative and useful job – the best of both worlds! 
Varied role
It is a role with a huge range of tasks to complete and skills to acquire! If you find yourself a general digital marketing role, your days could be filled with anything from content curation and blog editing to graphic design and data analysis. 
When you're young and building your experience, digital marketing jobs offer you the chance to bolster your CV with a range of attributes that will impress future employers. So, even if this isn't your dream role, or precisely where you see your career ending up, it is one of the best careers to pivot from. 
Plays a significant role in most company operations
In digital marketing, you'll always be safe in the guarantee that the work you're doing is absolutely integral to the functioning of the company as a whole. Of course, all great companies succeed through the combined individual efforts of its employees. 
But digital marketing is markedly all-encompassing. For example, if you're working on a company's social media, you are fronting the face and image of the whole operation. You are at the forefront of a company's brand – this sort of responsibility is exciting, and is something to relish as a graduate employee!
Good salaries
Although money probably should not be top of the priority list for your first job, it is of course a massive incentive! Luckily, digital marketing salaries are generally higher than the national average. If you register with a recruitment agency, you could see average starting salaries as high as £26,000! As we've mentioned, the demand for digital marketers keeps rising, and will rise faster than the supply, meaning that salaries will likely stay high as you move through your career! 
Tangible results
While these jobs aren't as target-driven as sales or finance roles, marketing jobs do benefit from the capacity to work towards results that are directly affecting the company. Whether it's email open-rates, website traffic, or particularly large social media impressions, there is a number-based incentive to digital marketing that renders the work far more rewarding. Likewise, when your role gives you the opportunity to create and curate content for a businesses' audience, you can enjoy the satisfaction of knowing that you are adding true value to your readers' online experience. 
Ultimately, digital marketing roles offer a particularly unique set of benefits to graduates.The responsibilities and skills that come with content curation, data analytics, and social media offer a sturdy and fruitful platform from which to begin a successful career.