Understanding Plesk and Its Key Features In VPS Hosting
3 min read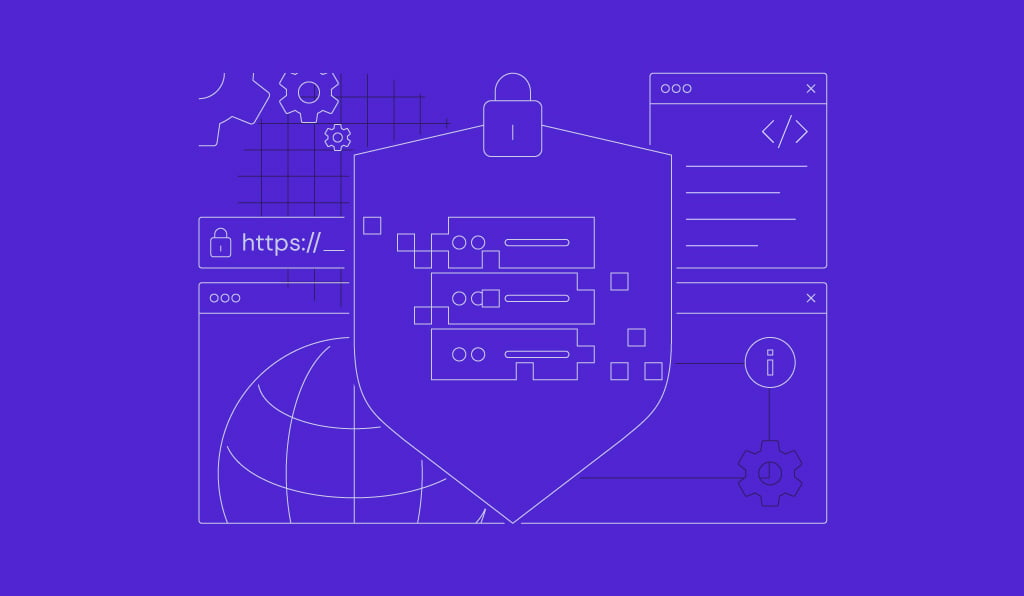 Having the website owners' requirement of both affordability and dedicated resources makes VPS Servers one of the popular choice of Web Hosting services.
However, along with VPS hosting, it is necessary to utilize an appropriate control panel, which can simplify the task and be easy to operate. Due to this requirement, one of the control panels used with the VPS is the Plesk. When combined, the Plesk VPS will set you on the road to online success.
So, this article lets us understand more about Plesk, its key features, and the pros and cons of Plesk Virtual Server.
Plesk: A Brief Overview
Plesk is a web hosting control panel with an intuitive graphical user interface and user-friendly hosting control panels with Dedicated and Virtual Private Servers. It is used to simplify multiple project administration.
According to the statistics, the Plesk Hosting panel is used by over 380,000 servers globally and automates over 19 million mailboxes and 11 million websites.
It is because Plesk is a comprehensive and time-saving tool that makes it a popular and widely used option for web professionals, as it helps them easily manage all of your database, website, and email server projects.
Key Features of Plesk in VPS Hosting
User-Friendly Interface
Plesk offers a user-friendly interface that has proven exceptionally well for both a beginner and an expert.
Its intuitive design makes navigation easy. Not only this, it also simplifies the tasks like creating websites, setting up email accounts, and managing databases.
Multiple Server Support
Plesk allows you to manage multiple VPS servers from one centralized dashboard. This feature brings efficiency in managing multiple clients' websites and servers.
Moreover, this will help you to avoid juggling between different interfaces.
Automated Updates
Plesk's other most beneficial feature is its automated updates for the server's operating system and control panel.
It will help the user ensure that their VPS hosting environment stays current.
Security
Security can be a disaster for businesses or websites if ignored.
But the good part is that Plesk equips you with all the robust security features, such as firewalls, antivirus scanners, and more, to save your server from potential threats.
Resource Management
Another beneficial feature of Plesk is that it monitors VPS hosting resources such as CPU. RAM, storage, bandwidth, and more.
Moreover, it offers resource usage statistics and alerts, empowering you to stay on top of your server's health and make informed decisions.
Git Integration
Plesk offers seamless Git integration through which you can manage code repositories and deploy applications from your control panel.
It will save you from the hassle of jumping between different platforms.
Pros and Cons of using Plesk Server in VPS Hosting
| | |
| --- | --- |
| Pros of Using Plesk | Cons of Using Plesk |
| User-Friendly Interface | Have to pay the cost (licensing fee) |
| Multi-Platform Support | High resource consumption |
| Automation and Scalability | Require some technical knowledge |
| Security Features | Customization Limitations and Compatibility Issues |
| Offers easy website and server-level management | Resource Intensive |
| Offers various collaboration tools | Limited Free Options |
Final Thoughts
Undoubtedly, Plesk works as a perfect partner with VPS hosting and contributes significantly to simplifying and managing the hosting environment and website.
Thus, understanding the plesk, its features, and its pros and cons will help you decide whether it is aligned with your business needs.
However, opting for a Plesk as a control panel with VPS Hosting will help you leverage the multiple benefits in this digital world.